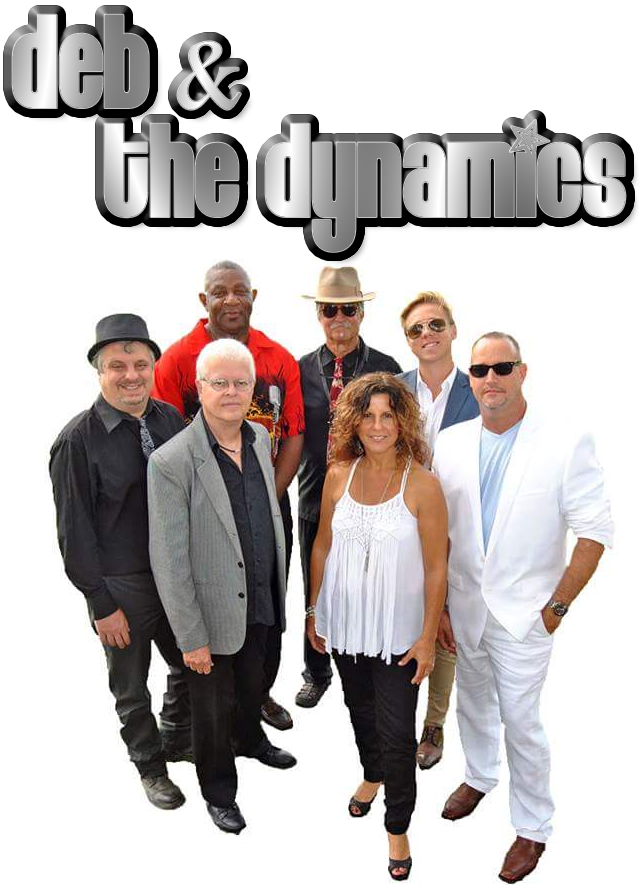 Marco Island Seafood & Music Festival
Deb & The Dynamics have been entertaining Southwest Florida for the past ten years. Their Fan base ranges from age twenty to eighty, The U.S.A to Canada and also abroad. "I just mailed two cds out to The United Kingdom" says leader and founder of the band Deb Biela. Living in such a tourist area they don't have to go on the road, the road comes to them, although they don't object to travel. They have done some dates in Canada, Mich. And Pennsylvania for some private events, says Leader Deb Nardi.
Speaking to Deb , she tells us how she can't believe how they are able to keep the crowds so excited and always coming back for more after all these years, but they do and crowds are what you see when you to one of their shows. That's why whenever there's a big event like last year's Bonita Blues Festival, The Southwest Florida Blues Festival, The Bonita 4th of July Bash, just to name a few, Deb And The Dynamics our always the band to hire.
"I TRY TO PICK MUSIC THAT MAKES YOU FEEL GOOD AND MAKES PEOPLE WANT TO DANCE. IT'S THAT SIMPLE."
Deb & The Dynamics have been entertaining and thrilling crowds in South West FL. For more than 10 years now. Their show is a mixture of Blues, Soul, R&B and Rock "n" Roll.
The members of this band have been performing audiences for 30 or more years, mastering the sound and bringing the power force that's needed to drive a great Rock and Soul band!
The leader Debra Biela has toured all over the world with National Blues act Deborah Coleman, where she learned the importance of not only playing great music but also entertaining the audience.
The Horn section Newt Cole on Tenor Sax and Don Hulgas on Baritone Sax, both entertain the crowds by playing in the audience no matter how large the venue.